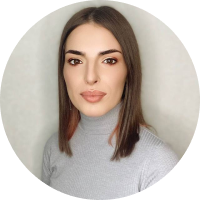 10 min read
Top 5 Influencer Marketing Software Solutions To Boost Your Brand In 2022 (Part 2)
In this article, we have collected a comprehensive list of marketing platforms that help to utilize brand promotion on social media. Using these platforms, brands receive access to one-stop-shop solutions that automate marketing campaigns on social media across the globe.

These are the top 5 platforms that will make it easier to build a successful, results-driven marketing campaign.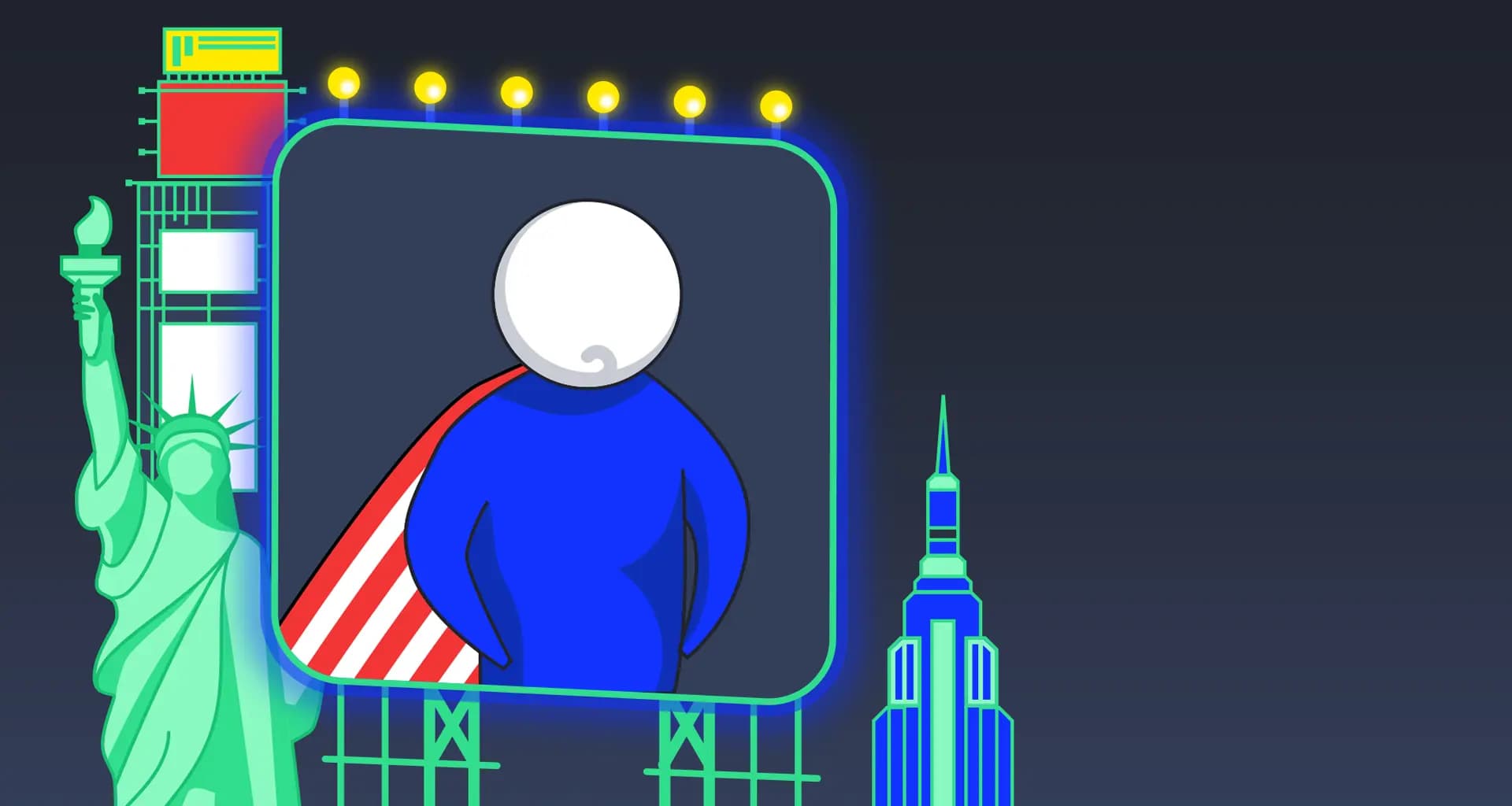 Upfluence
Upfluence is a cloud-based influencer management solution designed to help businesses of all sizes manage their social media marketing campaigns.
Pros:
Upfluence's social listening technology allows you to find influencers already interacting with your brand or talking about your products.
The ability to issue personalized promo codes natively compatible with your online store, including Shopify and WooCommerce, and watch your e-commerce sales grow.
Create an unlimited number of influencer lists depending on the strategy and goals of your campaign
Ability to upload your lists to CSV or Excel.
Access performance metrics for Instagram, YouTube, TikTok, Twitch, Twitter, and Pinterest.
You can see which brands influencers have collaborated with in the past.
Launch a campaign for seeding products. You can control the number of products an influencer can select and automatically collect their shipping information.
The ability to generate affiliate links and track performance.
Main features:
Campaign Analytics
Contact Management
Campaign Management
CRM
Faceted Search/Filter
Influencer Discovery
Influencer Relationship Management
Reporting/Analytics
ROI Tracking
Additional tools:
Ecommerce tool. Access e-Commerce integrations to help you identify the best influencers, generate more sales, and grow your brand.
Influencer discovery. With Upfluence's suite of discovery tools, find influencers wherever they are; your client base, your point of sale system, your website, or via a database of influencer profiles.
Influencer analysis. Analyze influencer's performance metrics on Instagram, YouTube, TikTok, Twitch, and more to make data-based decisions.
Campaign management. Manage your influencer campaigns in one place.
Product seeding. Run influencer product seeding campaigns.
Affiliate management. Upfluence provides everything you need to manage your affiliate program, from affiliate search to relationship management, promotion code & performance tracking, payments, and much more.
Influencer payments.Pay your influencers easily, all in one place — using secure and seamless international creator payments.
Campaign analytics. Understand your business better with sponsored post tracking to detect top-performing posts, gauge influencer engagement, review campaign ROI insights, and dive into competitor comparison analysis.
Cons:
The low number of filters in the influencer search system.
The platform is quite challenging to use.
Inaccuracies in forecasting prices for cooperation with influential persons.
The process of manually adding influencers is laborious.
An insufficiently accurate search of influencers by keywords.
Aspire
Aspire is the pioneering SaaS tool for e-Commerce influencer marketing. Aspire is an ROI-focused platform for high-growth e-Commerce brands.
Pros:
You can search for influencers by matching their content provided by your company.
The availability of content guide templates that define requirements for campaign tasks.
The ability to receive offers from influencers for a marketing campaign inside the platform.
Creator Management allows brands to automate product selection, allowing influencers who submit a proposal to select the product (or its size, color, etc.)
Send automatic reminder letters if the influencer has not accepted the offer or if the offer is about to expire.
Choosing conditions from a predefined digital table will allow you to map out the terms and conditions of each individual deal. They act as a contract that specifies the work to be done and the money to be paid.
The ability to make payments through the platform.
Main features:
Activity Dashboard
Campaign Management
Communication Management
Content Management
CRM
Categorization/Grouping
Contact Database
Data Import/Export
Additional tools:
Influencer Discovery. Search 100M influencers across all channels filtering by location, engagement metrics, demographics, industry, and much more. You can even search by photo to match your brand's aesthetic.
Creator marketplace. List your marketing campaign and accept incoming applications from influencers to participate in your campaign.
Relationship management. Automate your most time-consuming processes with structured workflows — like sending contracts, product fulfillment, and more.
Measure ROI. Confidently measure full-funnel ROI and sales. You can get the results of all sales and conversions managed by influencers — on one convenient dashboard.
Content creation. Organize all of your influencer-generated content in one library. Filter by campaign, project, influencer, product SKU, and more.
Cons:
An insufficient number of filters to search for influencers.
You cannot use a Shopify account that is registered in the USA and Canada at the same time.
Analytics on Twitter influencers are not provided.
No direct access.
The demo is limited.
Finding influencers takes a lot of time.
You have to pay extra for each additional function.
Incomplete reporting in the reels segment.
You will not be able to download reports in pdf format.
Grin
GRIN is a creator management platform built for e-Commerce. GRIN offers a 38m+ influencer recruitment suite that allows you to find influencers based on audience, demographic, and even customer influencers.
Pros:
Extremely easy to use.
Allows you to optimize the entire process of working with influencers.
Compatible with e-Commerce software like Shopify, WooCommerce, and Magento.
Email systems like Gmail and Outlook integrate directly with GRIN's messaging system.
Connects to real-time communication channels like SMS and Slack.
GRIN allows you to attract all registered users from your e-Commerce site, then go out and find their social media profiles.
GRIN features a social listening apparatus, monitoring hashtags and mentions, as another way to help find potential influencers.
The Report Builder will help you create an analytics report.
Social Media:
Main features:
Influencer Recruitment
Influencer Segmentation
Content Approval
Data Importing and Exporting Tools
Influencer Scoring
Additional tools:
Chrome extension. The GRIN Chrome extension will save you hours of research on influencers. Just go to any Instagram creator profile and click the extension to view key statistics.
Fake influencer tool. The Fake Subscribers Audit tool identifies subscribers with erratic or suspicious behavior.
Influencer comparisons. This free tool will allow you to compare macro and micro influencers to check engagement metrics and provide insights that will help you find the right creators for a partnership.
Influencer analysis. Analyze any influencer on Instagram, TikTok, or YouTube.
Influencer look-alike tool. This tool will help you find hidden influencers matching your marketing campaign.
Engagement rate calculator.Using this free tool, you can measure the quality of the creator's relationship with their audience.
Cons:
Only email templates are available.
Paid analytical reports.
There are no notifications when creators upload content.
Some email addresses are outdated.
Limited filters for finding influencers.
Cannot add creators from one campaign to another.
You have to pay extra for each additional function.
TikTok influencer search functionality is not as fully built as Instagram.
A limited number of contacts with influential persons per month.
Influencity
Influencity is the most complete AI-powered influencer marketing solution that will allow you to obtain total Influencer Relationship Management on a single comprehensive platform.
Pros:
Pros: Access more than 70 million influencers.
Sort through niche profiles by scanning influencer bios and content using keywords.
Proprietary analyses allow you to detect real and fake followers to explore influencer authenticity.
The ability to find frequently used hashtags and mentions used in the content of influencers.
You will be able to study the past partnerships of influencers with competing brands and their experience to see if they are right for you.
The ability to sort influencers in compiled lists by common attributes such as category, language, and project. .
Сreate a list of favorite influencers.
You can print or share your list of influencers.
Precision discovery and look-alike tools yield highly relevant results.
There are many different filters to apply, and each has a range of options.
Generate a list of influencers matching your request and see why influencers match your request.
Social Media:
Main features:
Influencer Recruitment
Influencer Segmentation
Content Approval
Campaign Analytics
Social Commerce
Additional tools:
Analyze influencers. Analyze subscriber numbers, media earnings, engagement ratios, and engagement analysis to ensure results.
Organize influencers. Databases stay organized and accessible no matter how many influencers you add. Sharing is seamless across your enterprise.
Forecast results. Identify prime KPIs. Invest intelligently. Always know your projected ROI ahead of time.
Manage campaigns. View progress from the moment an influencer takes on a task until it's complete. You'll even know if something's been rejected for complete control over an influencer's progress.
Measure your results. Analyze influencer effectiveness in real-time for quicker, better strategic decisions and change.
Cons:
Impossible to contact influencers directly from the platform.
Instagram stories are not supported.
Can't import the CSV database inside the platform.
Lack of filters for TikTok.
Twitter is not available.
No function to add attachments for notes.
The search tab is not detailed enough.
The analysis of influencers is not well developed for YouTube and TikTok.
Limited amount of searches and analysis for each tariff plan.
Affable
Affable is an AI platform for data-driven influencer analytics and campaign management. Leading brands like Huawei, Chanel, Estee Lauder, AirAsia, and Swarovski use Affable to streamline and execute their influencer campaigns.
Pros:
More than 20 advanced influencer search filters.
Unique Reach feature identifies audience overlap between influencers.
Integrates with other sales tracking software solutions.
As content is posted for a campaign, Affable ingests it all into the platform for analysis and reporting.
Images, videos, captions, influencers' stories, and indicators can all be exported to a PowerPoint presentation.
You can run a simple Market Trends report to explore the campaigns produced by leading brands, find trending hashtags and determine the most engaging content.
Social Media:
Main features:
Campaign Analytics
Campaign Management
Contact Database
Content Management
Conversion Tracking
CRM
Faceted Search/Filter
Additional tools:
Discover influencers. Find influencers for your campaigns.
Analyze influencers. Verify audience demographics and authenticity of influencer's followers.
Manage campaigns. Reach out to influencers and manage campaign communications.
Track influencers' stories. Track influencer stories and the time of publication.
Measure influencer campaign ROI.Measure the ROI of influencer campaigns by tracking engagement.
Cons:
Unable to send the scheduled emails.
The platform has no contractual obligation in place to protect the brand mandating influencers to post creative content to their social media channels after receiving free product gifting.
Insight reports are only available for Instagram and Facebook.
The amount of exported files is restricted.
The list of influencers is limited, and you can directly analyze their profile using the platform's tools.
The regionality of each influencer's followers is still limited to the country level.

Conclusion
Launching a marketing campaign doesn't have to be such a challenge or a chore anymore. You don't need to conduct massive man-hours worth of manual research; it's time to use comprehensive marketing platforms to automate your social media campaign!