Metaverse Marketing
The bridge to brand success
Introduce exclusive NFTs
Provide networking events
Showcase new products
Tap into venture capital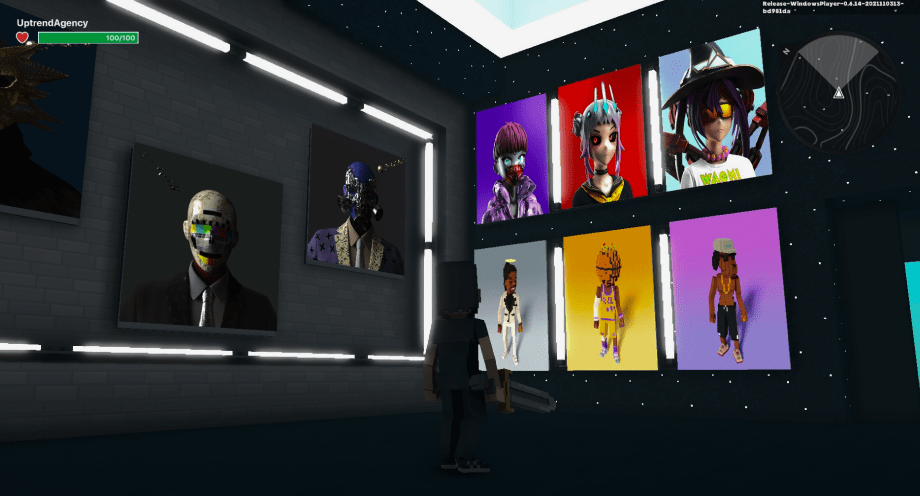 Achieve the holistic growth by integrating your business in Metaverse
Trusted by Fortune 500s
and startups
Proof of Work
FORTUNE-500 FASHION BRAND
Iconic Brands Are Betting Big On The Metaverse
We've tapped into the incredible potential of the Metaverse. The brand fashion event organized by Uptrend attracted an audience of 19,400 visitors
19400
Metaverse Event Attendees
Frequently Asked Questions
(FAQs)
Metaverse is a term used to describe a distinct combination of virtual and mixed reality worlds, accessed through a web browswer or VR headset, which allows users to have real-time interactions and experiences across great distances.
The Metaverse is an immersive, 360-degree digital world where users can create avatars, own virtual assets, and more, using blockchain-based web 3.0 technology. The emerging technology has companies like Facebook, Microsoft, Sony, and more scrambling for the first-mover advantage.
Although the Metaverse is a new concept, multiple top consumer brands have begun to sell digital items that integrate into the growing virtual worlds. Iconic brands like Nike, Zara, Philipp Plein, Adidas have already embraced the Metaverse with more brands planning to follow.
Uptrend designers construct exclusive interactive experiences to build brand presence in the Metaverse.

Interactive Metaverse advertising include:

Virtual showrooms
Exclusive merch
Web 3 events
Interactive Metaverse assets
3D & AR models
And much more!
Get an exclusive marketing digest from industry growth experts